In 1275, North Walsham was given the right to hold a weekly market, by a Royal Charter of Henry III.
The Market Rights Indenture was purchased along with the Market Cross, by the North Walsham Urban District Council from the Ecclesiastical Commissioners on the 5 February 1914 for £25.
North Walsham hold a Market every Thursday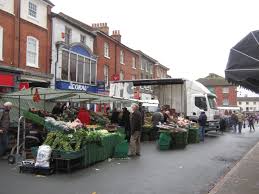 and a Farmers Market on the last Sunday of every month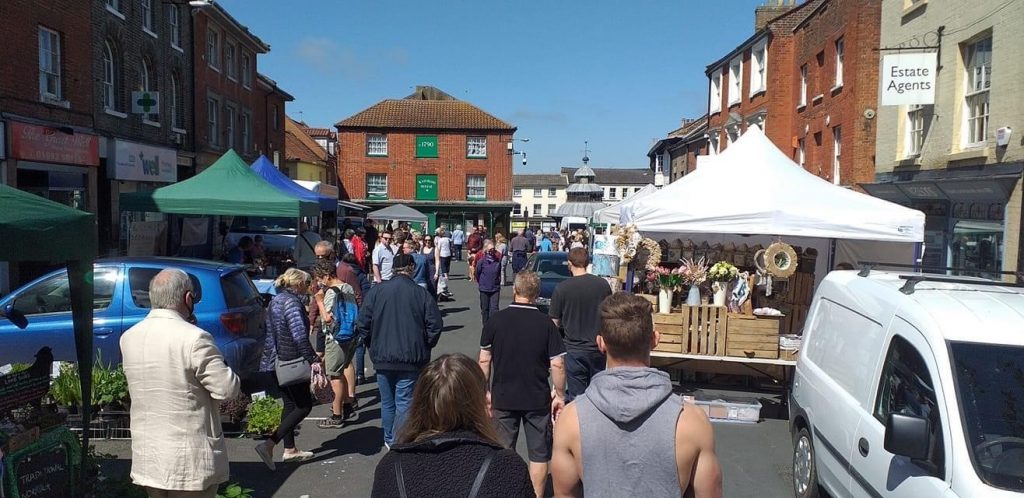 If you are interested in having a stall on either our Thursday or Sunday Market, please fill out an Market Application Form (above) and email it to markets@nwtc.org.uk
The Markets Facebook page can be found at www.facebook.com/NorthWalshamMarkets
North Walsham Town Council is honoured to be the guardian of this iconic building, keeping it in good repair for all to enjoy now and in the future.
The Market Cross (also know as the Town Clock) is a listed building, originally used to collect the Market tolls from the traders. Built in 1549 by Bishop Thirlby, it was damaged by the great Fire of North Walsham in 1600 and repaired in 1602 by Bishop Redman.
It was purchased from the Ecclesiastical Commissioners on 5.2.1941 along with the Market Rights for £25.
It has stood for over 400 years and has been designated as a Ancient Monument, the highest form of protection for a building. The roof was replaced with the present lead structure in 1984.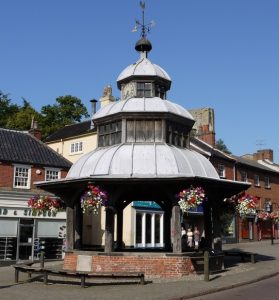 Market Cross Inscription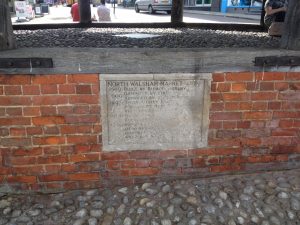 Town Clock within the Market Cross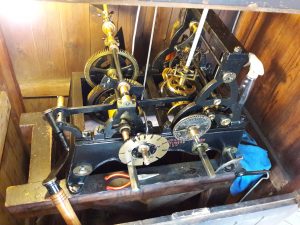 Originally the Town Clock was a one handed clock that was acquired from Worstead Hall in 1787.

The present Town Clock is a chiming clock and was purchased in 1899 with funds from the North Walsham Steeplechase.

In our 21st century digital age, it is an interesting tradition that our Town Clock remains a hand wound machine. Twice each week our grounds staff climb into the roof of the Market Cross to wind the clock.