Councillors main roles are representing the interests of the community and providing, maintaining and developing facilities within that community. Councillors are usually elected onto the Council by the Parishioners' they represent for a period of 4 years, their role starts on the 4th day following the election as previous Councillors don't officially retire until the 4th day. Elections are usually on the first Thursday in May, meaning new Councillors would take office from 0:01 on the Monday morning.
There is a total of 16 Councillors Town Councillors covering 5 Wards (North, East, West, Town Centre East & Town Centre West).
The Town Council is the 1st tier of Local Government, with North Norfolk District Council the 2nd tier and Norfolk County Council the 3rd tier.
If you are interested in becoming a Councillor please see the Guidance for Candidates – Part 1 can you stand for election and Part 2a independent candidate.
If you wish to complain about a Councillor, please fill out the members code of conduct complaint form and email to the Monitoring Officer at info@eastlaw.org.uk
Mayor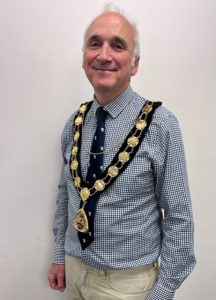 Councillor Bob Wright
contact: cllrwright@nwtc.org.uk
Deputy Mayor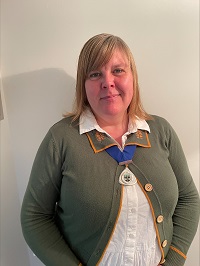 Councillor Penney Spall
contact: cllrspall@nwtc.org.uk
Town Councillors
West Ward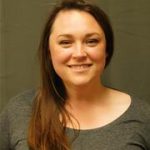 Lucy Shires
contact: lucy.shires.cllr@norfolk.gov.uk
Mal Gray
contact: councillormalgray@gmail.com
Born in West Norfolk, I moved to North Walsham in 2006.
I am the proud owner of a local business within North Walsham Market Place, and also a resident within the Town.
I became a Town Councillor in the May 2019 elections as I wanted to help others.
VACANT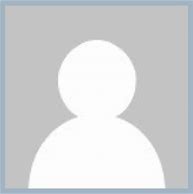 VACANT
The following streets form the West Ward
Angel Drive
Aylsham Rd
Bailey Rd
Banningham Crt
Barton Close
Bayes Court
Birds Road
Bradfield Close
Bradfield Rd
Brookes Drive
Burton Avenue
Burton Close
Buxton Road
Cherry Tree Lane
Coronation Walk
Cosy Corner
Cousens Close
Cromer Rd
Currie Close
Duncan Way
Durrell Way
Ewing Road
Fairstead Close
Fenn Close
Field View
Folgate Road
Fuller Road
Gigli Close
Greens Road
Heath Road
Hornbeam Road
Howlett Close
Kemp Road
Kendall Close
Ketts Road
Kingsway
Laburnum Road
Laundry Loke
Lyngate Gardens
Lyngate Road
Millard Close
Millfield Road
Morris Road
Norfolkman Dr
Northfield Road
Norwich Road
Oak Close
Oak Road
Princes Street
Queensway
Rayna Loke
Recreation Road
Regents Court
Roper Way
Sendall Road
Skeyton New Rd
Skeyton Road
Skeyton View
Smedley Close
South Rise
Station Road
Suffield Close
Sunny Corner
The Green
Tungate
Weavers Close
Wells Avenue
Westwick Drive
Windmill Loke
Wood View
Wrights Close
East Ward
Paul Heinrich
contact: cllr.paul.heinrich@gmail.com
Originally from Ridlington, I moved to North Walsham in the 1960's.
University and a career in education took me away until recent retirement, when I moved back to Norfolk.
I joined NWTC, having served on Parish and District Councils previously and wanting to give back to my community.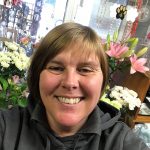 Penney Spall
contact: cllrspall@nwtc.org.uk
I was born and lived in Essex until 2014, when I moved my family to Norfolk and in 2017 I moved to North Walsham.
I was made redundant at the start of lockdown 2020 and in July 2020 I got keys to start my own business in North Walsham (this is a life long dream) I have now just become a Town Councillor as I want to support and help the Town .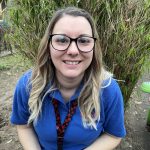 Laura Eastwick
contact: cllreastwick@nwtc.org.uk
I was born in Norwich and moved this way around 2012, since then I have lived and worked around North Walsham. I have always worked in childcare and have recently purchased a small nursery which provides a service for many local families. I have joined the Council as a way of giving back to the local community and plan to do this to the best of my abilities.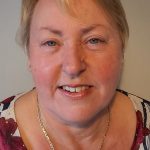 Julia Beach
contact: councillor.juliabeach@gmail.com
My family and I moved to North Walsham in April 2020.
Having worked within the NHS, Charities and especially local Government for nearly 30 years in many different departments.
I feel my experience and life skills will enable me to help benefit the local community in the future, as I have previously.
I was co-opted onto the Council in October 2021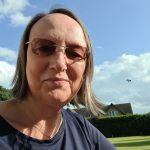 Sue Richardson
contact: suerichardson1234@gmail.com
I became a Councillor in July 22. With a background in nursing, I worked in and around North Walsham, and have great belief in the people and values of our town. Whilst I encourage change, I believe we need to incorporate everyone's views, young, old and new members of our community to have a vested interest, and their voices need to be heard and respected
VACANCY
The following streets form the East Ward
Acorn Road
Alder Close
Anchor Road
Antingham Drive
Arnold Pitcher Close
Ashfield Road
Bacton Road
Bainbridge Close
Beechwood Close
Benets View
Birch Close
Bloom Court
Bluebell Road
Brunswick Close
Campion Close
Chestnut Avenue
Cooper Road
Cradlewood Road
Crow Road
Fairview Road
Farm View
Fern Drive
Field Lane
Foxglove Close
Furze Hill Drive
Glebe Court
Stanley Road
Hamlet Close
Hannant Road
Happisburgh Road- odd Nos
Harmer Close
Holgate Road
Hollybush Road
Honeysuckle Close
Little London Road
Manor Court
Manor Road
Majoram Close
Marshgate-from No.7 odd & evens
Masters Court
Maybank
Mayfield Way
Meeting Hill Road
Melbourne Road
Mundesley Road- even from No. 50
Nelson Road
Park Avenue
Pickford Close
Plantation Road
Poppy Close
Pound Road-odd

Preston Road
Primrose Walk
Rosewood
Royston Green
Rye Close
Sadlers Way
Saint Benets Avenue
Saint Nicholas Road
Stanley Road
Swafield Rise
Sycamore Close
Tenison Road
The Lea
Valley Gardens
Waterfield Meadows
Webbs Close
Wharton Drive
Wherry Close
WhiteHorse Common
William Paston Road
Willow Close
Woodbine Close
Woodside
Wooll Drive
Cangate Lodge
North Ward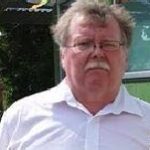 Barry Hester
contact: cllr.barryhester@btinternet.com
I was born Hertfordshire in 1957 and moved to North Walsham in 2004 via Middlesex, Bedfordshire and Hampshire.
I have worked in Telecommunications and IT all my life until January 2018 when I was medically retired as a Civil Servant.
I have been a Town Councillor since May 2011 as I wanted to try and help to regenerate the town.
VACANCY
The following streets form the North Ward
Acacia Drive- 1-3
Beatrice Close
Beech Drive
Corbett Road
Debenne Road
Garden Close
Gooch Close
Hadfield Road
Hamilton Close
Harbord Close
Hardy Close
Harvey Drive
Hazell Road
Hipperson Close
Juler Close
Lynfield Road
Lyngate Road
Meadow Close
Mundesley Rd-odd numbers
Nelson Way
Northfield Road
Northmead Dr
Oaklands Park
Orchard Close
Osbourne Close
Page Close
Patch Meadow
Pellew Place
Petre Close
Shepherds Close
St Marys Way
Williams Way
Town Centre East Ward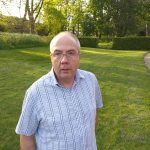 David Covell
contact: dg.covell@googlemail.com
I have lived in North Walsham for 12 years and Norfolk since birth.
As a long term resident I am keen to 'get the town moving', by promoting the growth of businesses. I would like to promote tourism and hospitality by making use of vacant and overgrown sites, attracting visitors to the shops and businesses.
The following streets form the Town Centre East Ward
Bacton Road
Baker Close
Cedar Court
Church Street
Dixon Road
Farman Avenue
Glaven Close
Greenway Close
Grove Road
Hall Lane
Happisburgh Rd-even Nos
Kimberly Road
Kings Close
Lime Tree Road
Litester Close
Long Barrow Drive
Market Place
Market Street
Marshgate 1-5
Mill Road
Mitre Tavern Yard
Mundesley Road-even to No. 28
New Road
North Street
Old Bear Court
Park Court
Paston Court
Plumbly Close
Pound Rd-even
Randell Close
Redman Road
Reeves Court
Spenser Avenue
Spurdens Crescent
St Nicholas Court
The Close
Thirlby Road
Thomas Dix Court
Vicarage Court
Vicarage Street
Wilkinson Way
Witton View
Youngmans Close

Town Centre West Ward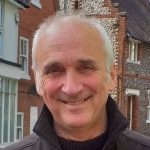 Bob Wright
contact: councillorbobwright@btinternet.com
I was born in Ongar, Essex, and I moved to Norwich for work in 1981 and then to North Walsham in 1992.
I am a retired Civil Engineer.
I offered myself for election to the Town Council as I believe it's important to make use of your life skills to get involved in your community.
VACANCY
The following streets form the Town Centre West Ward
Acacia Dr – No. 4
Angel Court
Avenue Road
Aylsham Road
Bank Loke
Black Swan Loke
Cromer Road
Ellinor Road
Grammar School Road
Grange Court
Headley Drive
Kidas Way
Kings Arms Street
Legrice Crescent
Market Place
Market Street
Morrison Close
Park Lane
Sampson Road
Simpson Close
The Hollies
The Terrace
Trafalgar Court
Yarmouth Road
District Councillors
County Councillors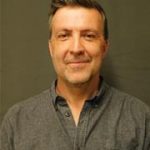 West Ward
Saul Penfold
contact: saul.penfold.cllr@norfolk.gov.uk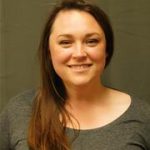 East Ward
Lucy Shires
contact: lucy.shires.cllr@norfolk.gov.uk